Reform at
Myspace
Digg Reformed
Digg Uncut & Lo-Fi
Buy our albums
Review of Uncut & Lo-Fi
Review of Easy
Reform's GrIndie award
Reformed is reviewed by Meadow Music (SE)
Reformed is reviewed by Meadow Music (EN)
Reformed is reviewed by Music Stage (SE)
Check out Reform at
Facebook
Opinions about Reform at
DN Påstan
(Swedish)
Visit
A&R Jesper Bergman
and receive 2 barcodes (UPC) for free!
The gig at Blå Bodarna on May 21 went very well and it seemed appreciated!
The line-up was:
Jesper Bergman: Bass
Peter Åkerberg: Guitar
Mattias Lennestig: Keyboards
Jonas Englund: Guitar
Paul Svanberg: Drums
It was a nice experience playing as a quintet. On June 11 we will also perform as a quintet. This time with Magnus Ramel on second keyboard and with only one guitar. I presume it will work well. The event is called Progressive Playground and the group teaming up with us is Pocket Size, a great progressive group lead by Peter Pedersen!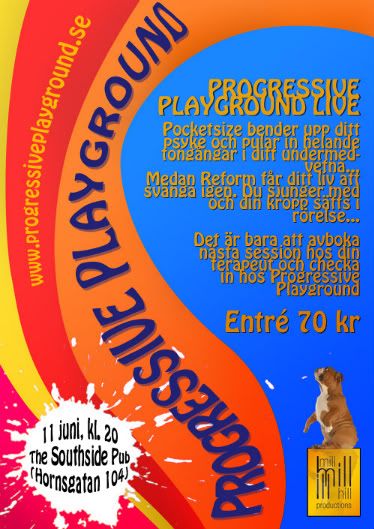 I present you with all the songs in the correct order. I am very satisfied and I think everybody did a great job. Paul Svanberg played amazingly and so did Jonas Englund! Thank you guys! I hope we will play together soon in a near future!
Enjoy all seven songs:
That's all for now! I hope you will enjoy the videos!
Take care
Jesper