Reform at
Myspace
Digg Reformed
Digg Uncut & Lo-Fi
Buy our albums
Review of Uncut & Lo-Fi
Reform's GrIndie award
Check out Reform at
Facebook
Opinions about Reform at
DN Påstan
(Swedish)
Visit
A&R Jesper Bergman
and receive 2 barcodes (UPC) for free!
Hi there reformers!
Good news! Reform finally has agreed on a record deal with the progressive record label
Transubstans Records
. We feel very satisfied with that and hope that it will help our music to gain more exposure. The work continues with the new record that will hopefully be out sometime in early 2011.
Today I will present you with three more songs from the gig in Gothenburg:
Playing in the Band
China Cat Sunflower
Birds of a Feather
Very intense versions all of them.
Music
Playlist
at
MixPod.com
A new Wasa Express album is also up on Spotify. It is called
Search for a New World
and it a quite special one. It is focused on melodies and is very well produced. It is also special in that sense that it is a very serious album. No Wasa Express-like jokes. Judge yourself! In my opinion it is one of their finest since the focus is on music only.
If you have not yet enjoyed
Whatsoever
, the new album by Ulf Henningsson, then you better do. It is one of those that gets better and more interesting the more you listen to it.
Ulf Henningsson: Guitars and lead vocals
Jesper Bergman: 8 string Hagström, backing vocals and keyboards
Anders Bergman: Drums and percussion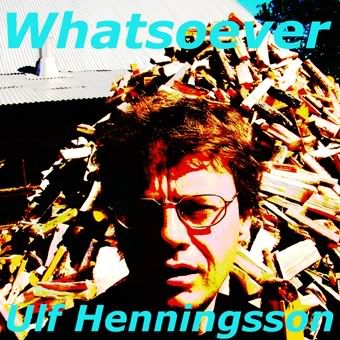 Take care and enjoy life and music!
Jesper